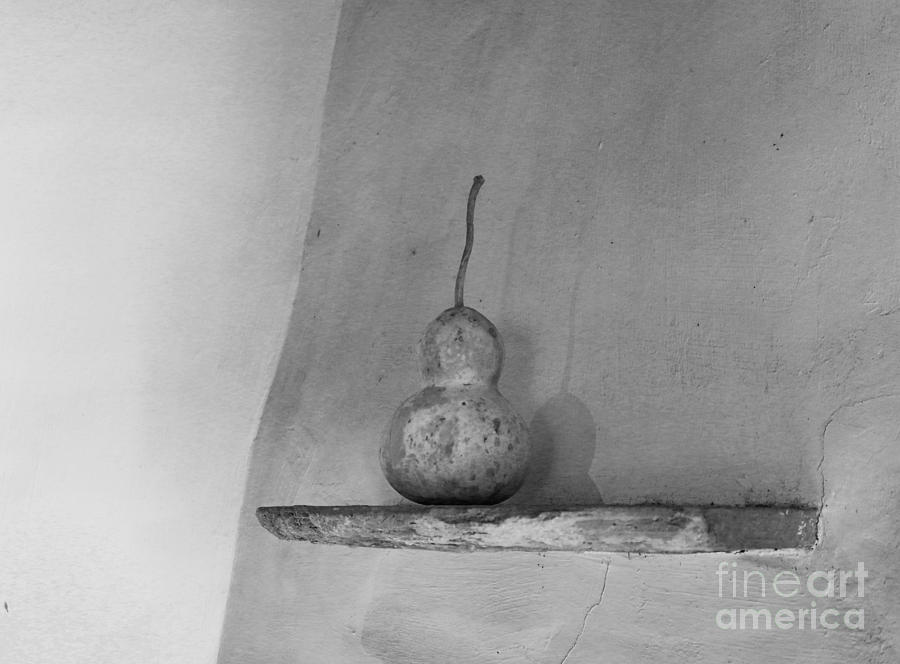 Title
Gourd Black and White
Medium
Photograph - Photography
Description
Gourd Black and White is a still life photograph emphasizing the simple beauty of shape in light and shadow.
A still life is an artwork that uses inanimate materials for the most part. Quite often, the objects are commonplace. They may from the natural world, like plants, flowers, rocks or shells or man-made like books, vases, or coins. The still life painting first emerged as a Western genre art form in the 16th century and is still popular to this day...
A gourd is one of the earliest domesticated plants, commonly discovered at archaeological sites. Some of these sites date back 13,000 years in Asia, Africa and Peru. The bottle gourd is the most common gourd found at these ancient sites
Gourds are from the family Cucurbitaceae, which includes softer shell plants like pumpkins, melons, cucumbers and squash.
Along with being a food source, the hard, shallow shell of the dehydrated gourd served as tools, dishes, utensils, bottles, birdhouses and objects of art. Musical instruments made from gourds include drums, maracas, rattles, wind instruments and stringed instruments and are found in almost every culture. A gourd called Luffa has also been used since ancient times as a sponge and scrubber and is still popular today.
Jeanette French, paintings, photographs, canvas prints framed prints, metallic prints, acrylic prints, greeting cards, gift cards, fine art.
Creating portals of light, love, joy, beauty, compassion, hope and gratitude is my lifelong passion and gift for the earth, hence the name of my art business, For the Earth. My mother painted in oils when I was young and encouraged my own drawing, painting and handcrafting in all forms. My father, the photographer, gave me my first camera at age 8. As a result of these loving influences, I am a lifelong student of both mediums. I am grateful to my wonderful Pacific NW painter teachers, Stan Capon and Edi Olson, for training my eye and technique. I hope you will enjoy this image as much as I enjoyed its creation. More gifts for the earth can be found at these websites: jeanette-french.artistwebsites.com and jeanette-french.pixels.com.

Uploaded
August 22nd, 2015
Statistics
Viewed 492 Times - Last Visitor from Shenzhen, 30 - China on 01/18/2023 at 8:46 PM