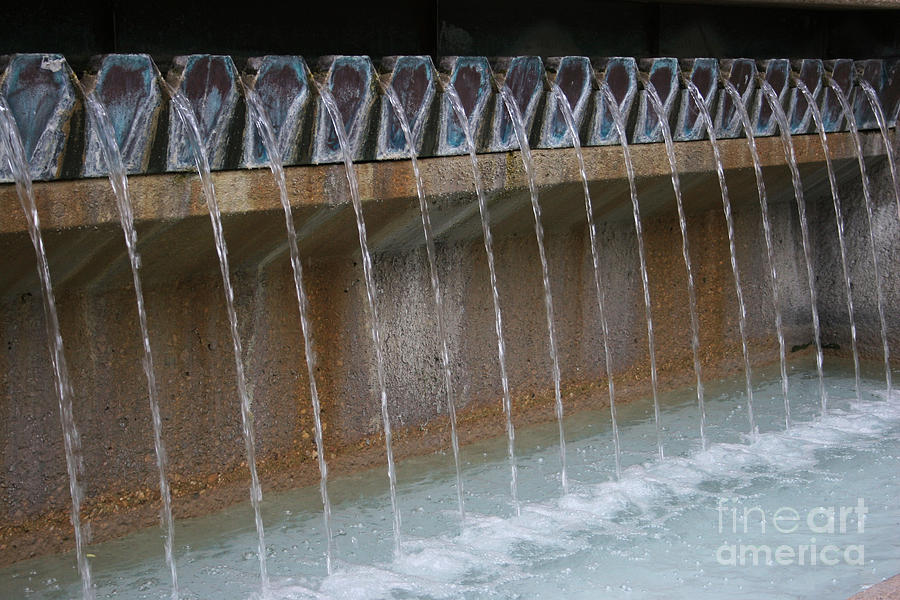 Title
Water Play Fountain
Medium
Photograph - Photography
Description
Water Play Fountain was photographed in Old San Antonio, Texas, near the River Walk.
Architecture structures that direct water to flow into a basin or the jet into the air is called a fountain, from the Latin fons, fontis, meaning a water source or spring. Originally, the idea was completely functional, bringing water from springs or aqueducts into town for drinking and washing. The earliest fountains operated by gravity alone, sometimes across great distances.
Following this original utilitarian functionality, fountains became a means to decorate and celebrate their builders.
Examples include: the 7th century famous Islamic gardens, the fountains of the palaces of Moorish Spain, the golden age for fountains in Rome during the 17th and 18th century where elaborate fountains were expressions of Baroque art. The Baroque fountains of Versailles in France and the Baroque fountains of Peterhof in Russia are other examples.
When indoor plumbing became commonplace towards the end of the 19th century, fountain tended to become purely decorative in city parks and squares, for recreations and for providing drinking water. Today, fountains of water may be synchronized to music and colored lights from computerized control to provide dramatic entertainment at night.
Jeanette French, paintings, photographs, canvas prints framed prints, metallic prints, acrylic prints, greeting cards, gift cards, fine art.
Creating portals of light, love, joy, beauty, compassion, hope and gratitude is my lifelong passion and gift for the earth, hence the name of my art business, For the Earth. My mother painted in oils when I was young and encouraged my own drawing, painting and handcrafting in all forms. My father, the photographer, gave me my first camera at age 8. As a result of these loving influences, I am a lifelong student of both mediums. I am grateful to my wonderful Pacific NW painter teachers, Stan Capon and Edi Olson, for training my eye and technique. I hope you will enjoy this image as much as I enjoyed its creation. More gifts for the earth can be found at these websites: jeanette-french.artistwebsites.com and jeanette-french.pixels.com.

Uploaded
February 7th, 2015
Statistics
Viewed 720 Times - Last Visitor from Beverly Hills, CA on 01/28/2023 at 11:27 AM